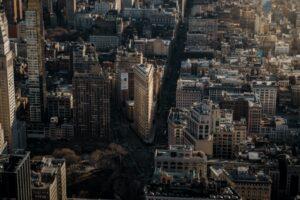 Rethinking Consulting Services is proud to be a leader in providing professional and reliable IT and network management services to the New York City area. Our team is standing by at all hours of the day and night to provide quality support and security, ensuring that your business gets the boost that it deserves.
RTCS specializes in consulting, managed security services,cloud integration, and data science. With these services you can expect:
Support desk services
Additional remote and on-site assistance
Network security, management, patching, and monitoring
Proactive cyber security and defensive monitoring
Strategies developed through data interpretation and analysis
IT consulting and advice
Doing business in today's world requires a strong and secure data management backbone, no matter the service. RTCS does more than utilize the paradigms of contemporary information technologies; we innovate them. By leveraging the power and portability of cloud-based communication services, we can not only secure these systems, but provide an agile and accessible network for any of our clients' needs.
Our team has the same capabilities and utility of any in-house IT department, with the added advantages of 24/7 network monitoring and logs. Cyberspace is chaotic, and vulnerabilities are impossible to plan for. To prevent the next big cyberattack, the modern cybersecurity service must stay ahead of the curve; not only seeking out exploits, but defeating them altogether. We do this through persistent network auditing, as well as detailed SIEM logs, that can track threats in real-time. Each business's needs are unique, and deserve a service plan tailored not just to their budget, but also their service and security demands. By learning about our users, we create systems that can solve persistent problems, as well as prevent new ones.
Contact us today to learn how we can help to give your organization the boost that it deserves!
Rethinking Consulting Services also services the following cities: Miami, Brooklyn, Philadelphia, and Washington D.C.