Achieve Flexibility, Agility, and Innovation with RTCS Cloud Migration
3 Months of Free Support for New Clients Post-Migration
Cloud Migration
Cybersecurity
Managed IT Services
Incident & Ransomware Response
Application Modernization
Co-Managed IT Services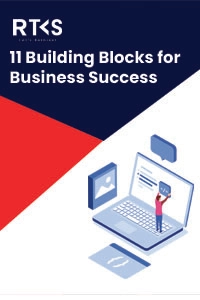 11 Building Blocks for Business Success: How Do You Stack Up?
Your Premier New York Managed IT Firm  
When it comes to your Cloud Migration needs, don't settle for anything less than the best!
As companies expand and innovate, the need to move to the cloud becomes ever more vital. The flexibility and agility it provides is second to none, regardless of the platform and mechanism in the cloud. Having your systems in the cloud ensures stability and protection against a disaster.
When you partner with RTCS, you are working with cloud migration experts who have experience with numerous platforms such as Microsoft, AWS, Azure, Office 365, Google, and many more. We are 20-30% more cost-effective than other cloud migration providers. Every new client gets 3 months of support included with a dedicated project manager. We'll compete with anyone on price, but what makes us rise above the rest is our outstanding customer service.
Our team works tirelessly every day so that you can focus your attention on what you do best. Find comfort in knowing that we are taking care of your cloud migration, not we 'will' take care of it. We make ourselves available to our clients 24/7 because we are just that dedicated to their success.
We specialize in Managed IT and Cloud Migration for
Faster Transfers, Lower Costs
Improved Security and Compliance
Better Performance, Reliability
More Agility and Flexibility
Improved Elasticity and Scalability
Less Maintenance and Simplification of IT

• Azure, AWS, Google Cloud Platform, Nutanix, VMWare Horizon



No need to worry about zero-day Microsoft Exchange Server vulnerabilities

General security updates can be handled from your hosting provider.

You are not responsible for system uptime.

Moving your resources to the cloud guarantees flexibility in case a physical move needs to take place, reducing downtime and loss of productivity.

Cloud Hosting is also good for the environment. Electricity use is shifted away to collocated facilities for multiple businesses vs a single HQ.

You can access your systems from anywhere.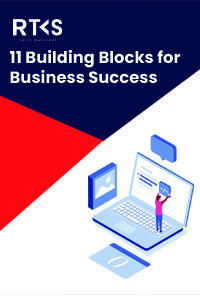 11 Building Blocks for Business Success: How Do You Stack Up?
We are experts in developing innovative strategies for clients in a vast variety of sectors.
1740 Broadway, Floor 15, New York, NY 10019
info@rethinkingcs.com
Tel. 866-679-8085
© Rethinking Consulting Services, LLC. All rights reserved.